Team
MaynoothWorks and Business Innovation Centre staff members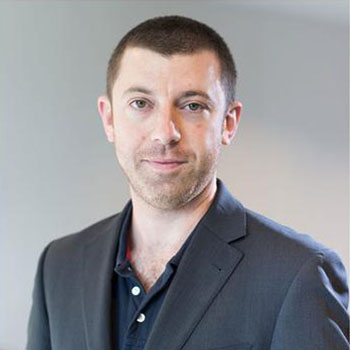 Dr Duncan Casey
MaynoothWorks Director
Duncan started his first company during his PhD studies at Imperial College London. Since then, he has established a successful career as a multidisciplinary researcher, an entrepreneur, and then later at the interface between industry and the academic sector. With a foot in both camps, he played a significant role in the development of the technology SME ecosystem in Bristol and South West UK, from his role within the University of Bristol's Centre for Functional Nanomaterials.
As Director of MaynoothWorks, he will focus on maximising the impact of Maynooth University's leading research programmes upon the regional ecosystem: streamlining access for companies to the University's bank of facilities, talent and expertise, while providing researchers with direct, industry-led challenges. He has a particular emphasis on developing the pipeline of talent and commercial experience amongst research students and early-career researchers, and has established a successful programme to support the entrepreneurs of today through training those of tomorrow.
T: (01) 708 6017
E: duncan.casey@mu.ie
Lorraine Kane
Operations Manager
Lorraine joined the MaynoothWorks team in 2010.  She is a key point of contact for all internal and external queries and manages the day-to-day operational activities of the office.  Maynooth University is consortium lead of a Technology Transfer alliance with partner institutes AIT, ITC and WIT.  Lorraine manages relationships with consortium partners and other stakeholders and is responsible for financial, metrics and annual reporting to the State funding body.   
Her administration and management experience includes 10 years in a professional services firm in the USA, 5 years in an Irish start-up business and 2 years in the VP for Research Office at Maynooth University. 
Lorraine has a business background and obtained a BSc in Finance, Venture Management and Bioscience (2008) and a Masters in Strategy and Innovation (2013) from Maynooth University. 
T: (01) 708 6589
E: maynoothworks@mu.ie 
E: lorraine.kane@mu.ie
Peter Conlon
Commercialisation Executive
Peter joined the office in 2013 as a MaynoothWorks Executive focusing on the broad area of of information and communications technologies working from invention disclosure through to spin-off or licence on all projects. Peter is responsible for industry collaborations and contracts is his field and for the development and negotiation of licensing opportunities with industry. He plays a key part in fostering the development of high-tech spin-out companies from the University by supporting business plan and product roadmap development, by advising on how licensed University intellectual property can have maximum strategic impact and by supporting companies through their various funding rounds.
Peter also provides technology transfer supports to our consortium partner IT Carlow, Peter previously worked as Technology Transfer Project Manager with the Office of the Vice President of Innovation at University College Dublin. Prior to UCD Peter worked in various product development and management roles with Agilent Technologies. Before its acquisition by Agilent Technologies he worked for MV Technology a successful Irish start-up company. Peter graduated with BEng in Electronic Systems from University of Ulster and is a professional chartered engineer (CEng).
T: 01) 708 6654
E: peter.conlon@mu.ie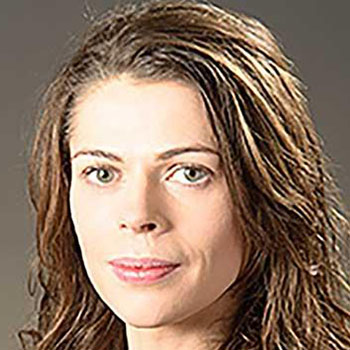 Dr Karen Griffin
Commercialisation Executive
Dr Karen Griffin joined the office as an Executive in 2015, and is focused on identifying commercial funding opportunities, in addition to working on all aspects of technology transfer from invention disclosure through to spin-off's. Karen also provides technology transfer support to our consortium partner, Athlone IT.
 Karen has previously worked with The Centre for BioNano Interactions (CBNI), where her responsibilities included managing all aspects of research grants, technology transfer and business development.
Karen obtained a Ph.D. from the School of Medicine, UCD in 2011 and subsequently went on to complete a Master's in Business with UCD Smurfit School of Business.
T: (01) 474 7616
E: karen.griffin@mu.ie
Dr Paul Tyndall
Commercialisation Executive
In 2009 Paul joined MaynoothWorks as an Executive and is a case manager for the biosciences thematic area, working from invention disclosure through to spin-off or license on all projects. Paul is responsible for industry collaborations and contracts in the Lifesciences field.  The remit of our office is to commercialise the research at Maynooth University and includes developing links with industry, protecting and exploiting Maynooth University generated Intellectual Property via licensing and company spin-out and promoting a culture of research commercialisation. Since January 2013, Paul has provided part-time biotech knowledge transfer support to the Waterford Institute of Technology (WIT) as part of the Maynooth led consortium.
Paul has shaped multiple licenses and spin-out companies from a number of Irish Universities and Institutes of Technology 20+ years Industry work experience including positions as Technical Manager with Zeneca, Business Development Manager with Enfer, an Irish SME and Technical Director with an indigenous start-up company BioBode.
T: (01) 708 6872
E: Paul.tyndall@mu.ie
Business Innovation Centre
Joe Moore
Manager, Business Innovation Centre
Joe has over thirty-years' experience in building businesses in a range of company types; multinational to start-up. With Motorola he developed and implemented plans to enter new, and recapture lost markets. Usually involving the development of new products to support plans, he led new business expansion across Europe.
As Director of Sigma Wireless he led the restructuring of the company to make it more competitive and enable new market expansion. This included rationalising manufacturing plants, company-wide business process reengineering, product development and international market access in Europe and Asia.
His start-up experience spans the licensing of Maynooth University, securing over €5 million funding and the technology development of what is now known as 5G radio technology. In the process it developed a patent portfolio of 15 patents granted in all major markets globally (Europe, USA, China and India). Taking the company through a controlled wind down, it sold its patent portfolio for several million. He now has a new start-up, Reivr Fusion, an innovative sensor technology solving location-based problems indoors.
Hyehmi Nolan
Programme Executive, Business Innovation Centre
Hyehmi joined MaynoothWorks Business Innovation Centre in March 2021. She is a programme executive who manages MW BIC programmes, supports client companies, and collaborates with innovation network partners.
Hyehmi has over 5 years of experience in the higher education sector in the United States where she worked in the Technology Licensing Office at MIT and the Department of Philosophy at George Washington University.
She has a BA in Psychology from the University of New Hampshire and a MA in Education and Human Development with a focus on Higher Education Administration, Entrepreneurship, and Innovation.